I believe I have hit the nesting period of my pregnancy. I have started putting the babies stuff together and started putting all of her clothes up, I know this is hard to believe and those who know me will laugh at the thought but Jewels already has more clothes then I do! I am a collector of clothes and have more then any one person should need but Jewels wardrobe has well exceed mine! I have taken some pictures so you can really believe what I am saying!
First is the cute UofA onsie I couldn't pass up....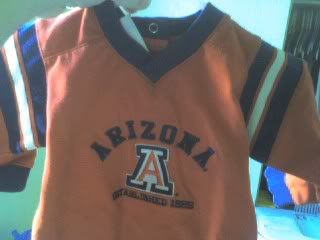 Next is the Halloween Costume a "Love Bug"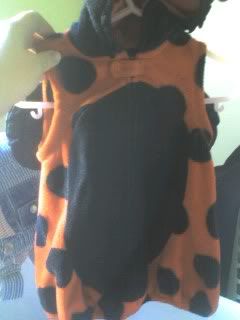 Now on to the clothes, note how I have folded everything, gaurenteed that after a month it will be a disaster!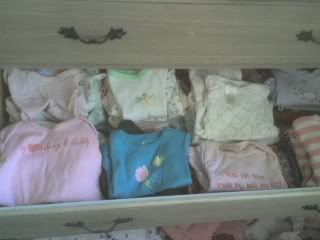 The closet....
The Awesome Bouncer (Thank you Andrea)
AND the Bassinet..... please excuse the blankies in the bassinet, I have no where to put them yet.